Stainless Steel Exhaust Manifold & Gasket Kit for Grand Cherokee Wrangler 4.0L *
Fast shipping , 1 Year Warranty , Ship form USA
| | |
| --- | --- |
| Brand/Part #: | CPSP CP-EM-196 |
| Location: | Hebron, Kentucky, US |
| Ship To Locations: | US - FREE SHIPPING |
Exhaust Manifold & Gasket Kit for Wrangler Grand Cherokee 4.0L Stainless Steel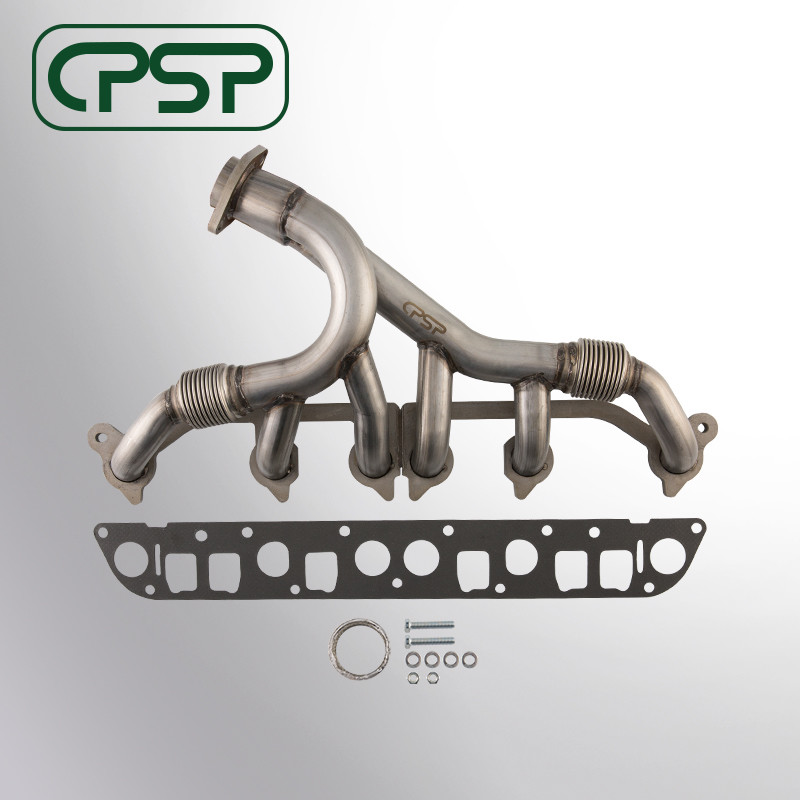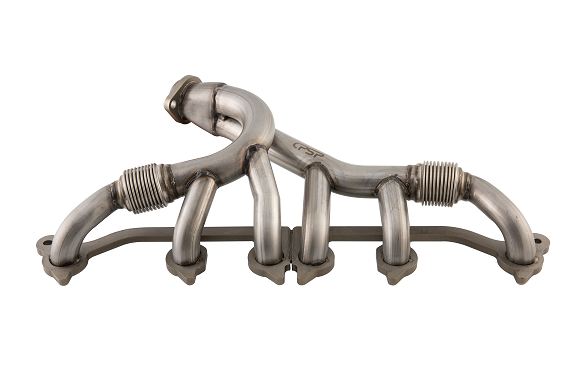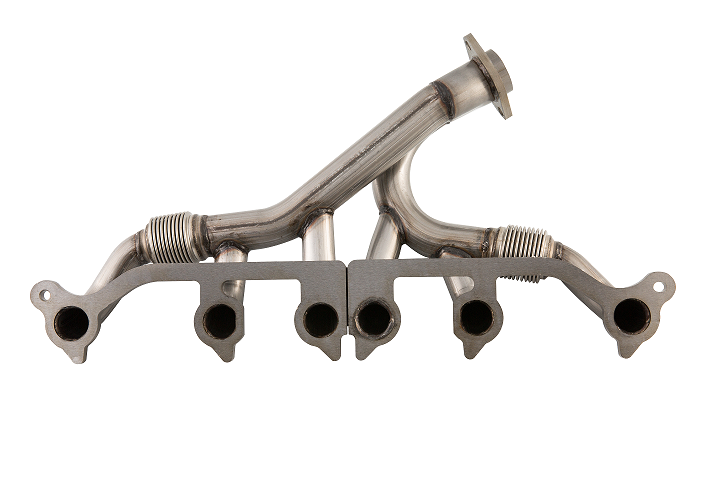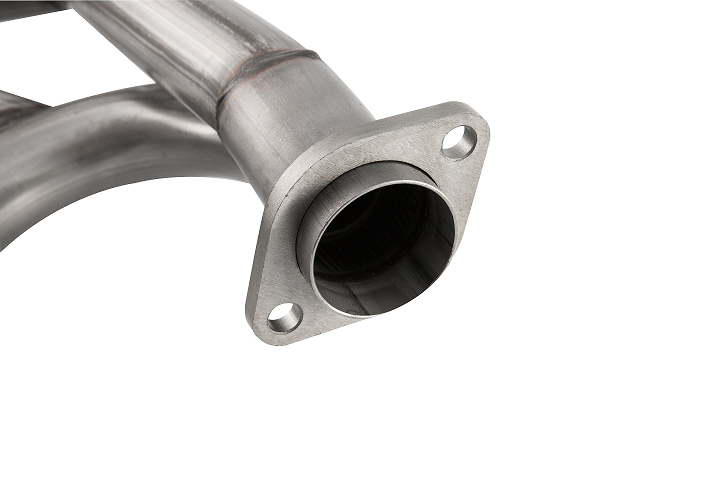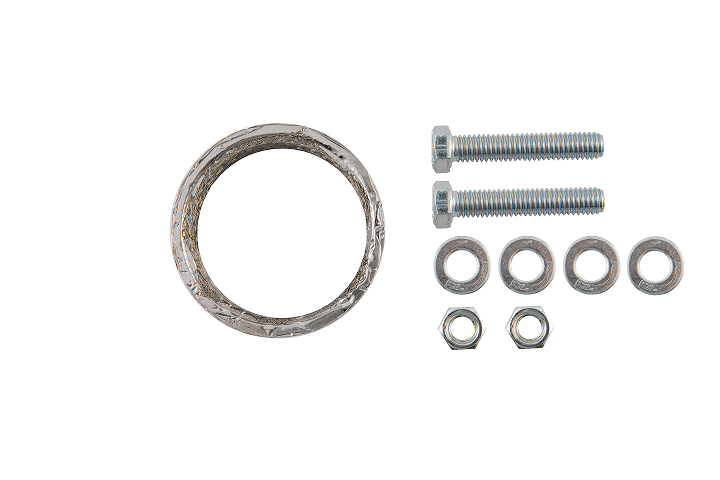 Product Description
| | |
| --- | --- |
| Superseded Part Number | 4883385 |
| Manifold Type | Turbo |
| Interchange Part Number | 674-196 |
| Material | Stainless Steel |
| Bundle Listing | Yes |
| Surface Finish | Stainless Steel |
| Manufacturer Part Number | CP-EM-196 |
| Placement on Vehicle | Front,Rear |
| Other Part Number | 674-196, 4883385 |
| Brand | CPSP |
| Fitment Type | Direct Replacement |
| Warranty | 1 Year |
| Connection Type | 2 Bolt |
| Country/Region of Manufacture | China |
| OE Spec or Performance/Custom | OE Spec |
We Only Accept Paypal on Ebay,Can't pick up.
For specific requirements, please send ebay message to u
s.
The product will not be shipped until the payment has been received in full.
All shipments will be made within 24-48 hours (not including weekends and public holidays) after the payment has been received and confirmed.
Please allow up to 10 working days for delivery, after payment has been made.
Warranty and return policy: If a defective received (seldom happened),
we will refund you or ship a replacement to you according to our inventory. (Not included the postage).
All return items must be returned with its original packaging and within 30 days after delivery.
Our company is a professional Supplier, Designer, Manufacturer and Exporter of Tire Repair Material.
We do not only accept personal purchase for our products, quantitative inquiry of our products is more than welcome as well.
For more details and B2B inquiries, please don't hesitated to contact us.
Welcome to contact us by E-MAIL or Ebay Message
Please don't hesitate to contact us and we will replay your message in 48 hours
Working time: Mon-Fri 11:30am-8pm
Payment

Delivery details

Terms of sales

About us

Contact us
---
On May-07-19 at 00:30:39 PDT, seller added the following information:
Restocking Fee: No
Returns Accepted: Returns Accepted
Item must be returned within: 30 Days
Refund will be given as: Money Back
Return shipping will be paid by: Buyer
Superseded Part Number: 4883385
Manifold Type: Turbo
Country/Region of Manufacture: China
Interchange Part Number: 674-196
Material: Stainless Steel
Bundle Listing: Yes
OE Spec or Performance/Custom: OE Spec
Surface Finish: Stainless Steel
Manufacturer Part Number: CP-EM-196
Placement on Vehicle: Front
Other Part Number: 674-196, 4883385
Brand: CPSP
Fitment Type: Direct Replacement
Warranty: 1 Year
Connection Type: 2 Bolt
UPC: 673257185259
SKU: CP-EM-196
Stainless Steel Exhaust Manifold & Gasket Kit for Grand Cherokee Wrangler 4.0L * fits on the following vehicles. This is for your reference only, please check your auto manual to make sure it fits.
YEAR
MAKE
MODEL
TRIM
NOTES
1999
Jeep
Cherokee
Classic Sport Utility 4-Door 4.0L 242Cu. In. l6 GAS OHV Naturally Aspirated
1999
Jeep
Cherokee
Limited Sport Utility 4-Door 4.0L 242Cu. In. l6 GAS OHV Naturally Aspirated
1999
Jeep
Cherokee
SE Sport Utility 2-Door 4.0L 242Cu. In. l6 GAS OHV Naturally Aspirated
1999
Jeep
Cherokee
SE Sport Utility 4-Door 4.0L 242Cu. In. l6 GAS OHV Naturally Aspirated
1999
Jeep
Cherokee
Sport Sport Utility 2-Door 4.0L 242Cu. In. l6 GAS OHV Naturally Aspirated
1999
Jeep
Cherokee
Sport Sport Utility 4-Door 4.0L 242Cu. In. l6 GAS OHV Naturally Aspirated
1999
Jeep
Wrangler
Sahara Sport Utility 2-Door 4.0L 242Cu. In. l6 GAS OHV Naturally Aspirated
1999
Jeep
Wrangler
Sport Sport Utility 2-Door 4.0L 242Cu. In. l6 GAS OHV Naturally Aspirated
1998
Jeep
Cherokee
Classic Sport Utility 4-Door 4.0L 242Cu. In. l6 GAS OHV Naturally Aspirated
1998
Jeep
Cherokee
Limited Sport Utility 4-Door 4.0L 242Cu. In. l6 GAS OHV Naturally Aspirated
1998
Jeep
Cherokee
SE Sport Utility 2-Door 4.0L 242Cu. In. l6 GAS OHV Naturally Aspirated
1998
Jeep
Cherokee
SE Sport Utility 4-Door 4.0L 242Cu. In. l6 GAS OHV Naturally Aspirated
1998
Jeep
Cherokee
Sport Sport Utility 2-Door 4.0L 242Cu. In. l6 GAS OHV Naturally Aspirated
1998
Jeep
Cherokee
Sport Sport Utility 4-Door 4.0L 242Cu. In. l6 GAS OHV Naturally Aspirated
1998
Jeep
Grand Cherokee
Laredo Sport Utility 4-Door 4.0L 242Cu. In. l6 GAS OHV Naturally Aspirated
1998
Jeep
Grand Cherokee
Laredo Sport Utility 4-Door 4.0L 3956CC 241Cu. In. l6 GAS OHV Naturally Aspirated
1998
Jeep
Grand Cherokee
Limited Sport Utility 4-Door 4.0L 242Cu. In. l6 GAS OHV Naturally Aspirated
1998
Jeep
Grand Cherokee
Limited Sport Utility 4-Door 4.0L 3956CC 241Cu. In. l6 GAS OHV Naturally Aspirated
1998
Jeep
Grand Cherokee
Limited Sport Utility 4-Door 5.2L 5211CC 318Cu. In. V8 GAS OHV Naturally Aspirated
1998
Jeep
Grand Cherokee
Limited Sport Utility 4-Door 5.9L 360Cu. In. V8 GAS OHV Naturally Aspirated
1998
Jeep
Grand Cherokee
TSi Sport Utility 4-Door 4.0L 242Cu. In. l6 GAS OHV Naturally Aspirated
1998
Jeep
Grand Cherokee
TSi Sport Utility 4-Door 5.2L 5211CC 318Cu. In. V8 GAS OHV Naturally Aspirated
1998
Jeep
Wrangler
Sahara Sport Utility 2-Door 4.0L 242Cu. In. l6 GAS OHV Naturally Aspirated
1998
Jeep
Wrangler
Sport Sport Utility 2-Door 4.0L 242Cu. In. l6 GAS OHV Naturally Aspirated
1997
Jeep
Cherokee
Country Sport Utility 4-Door 4.0L 242Cu. In. l6 GAS OHV Naturally Aspirated
1997
Jeep
Cherokee
SE Sport Utility 2-Door 4.0L 242Cu. In. l6 GAS OHV Naturally Aspirated
1997
Jeep
Cherokee
SE Sport Utility 4-Door 4.0L 242Cu. In. l6 GAS OHV Naturally Aspirated
1997
Jeep
Cherokee
Sport Sport Utility 2-Door 4.0L 242Cu. In. l6 GAS OHV Naturally Aspirated
1997
Jeep
Cherokee
Sport Sport Utility 4-Door 4.0L 242Cu. In. l6 GAS OHV Naturally Aspirated
1997
Jeep
Grand Cherokee
Laredo Sport Utility 4-Door 4.0L 242Cu. In. l6 GAS OHV Naturally Aspirated
1997
Jeep
Grand Cherokee
Laredo Sport Utility 4-Door 4.0L 3956CC 241Cu. In. l6 GAS OHV Naturally Aspirated
1997
Jeep
Grand Cherokee
Limited Sport Utility 4-Door 4.0L 242Cu. In. l6 GAS OHV Naturally Aspirated
1997
Jeep
Grand Cherokee
Orvis Sport Utility 4-Door 4.0L 242Cu. In. l6 GAS OHV Naturally Aspirated
1997
Jeep
Grand Cherokee
TSi Sport Utility 4-Door 4.0L 242Cu. In. l6 GAS OHV Naturally Aspirated
1997
Jeep
Wrangler
Sahara Sport Utility 2-Door 4.0L 242Cu. In. l6 GAS OHV Naturally Aspirated
1997
Jeep
Wrangler
Sport Sport Utility 2-Door 4.0L 242Cu. In. l6 GAS OHV Naturally Aspirated
1996
Jeep
Cherokee
Classic Sport Utility 4-Door 4.0L 242Cu. In. l6 GAS OHV Naturally Aspirated
1996
Jeep
Cherokee
Country Sport Utility 4-Door 4.0L 242Cu. In. l6 GAS OHV Naturally Aspirated
1996
Jeep
Cherokee
SE Sport Utility 2-Door 4.0L 242Cu. In. l6 GAS OHV Naturally Aspirated
1996
Jeep
Cherokee
SE Sport Utility 4-Door 4.0L 242Cu. In. l6 GAS OHV Naturally Aspirated
1996
Jeep
Cherokee
Sport Sport Utility 2-Door 4.0L 242Cu. In. l6 GAS OHV Naturally Aspirated
1996
Jeep
Cherokee
Sport Sport Utility 4-Door 4.0L 242Cu. In. l6 GAS OHV Naturally Aspirated
1996
Jeep
Grand Cherokee
Laredo Sport Utility 4-Door 4.0L 242Cu. In. l6 GAS OHV Naturally Aspirated
1996
Jeep
Grand Cherokee
Laredo Sport Utility 4-Door 4.0L 3956CC 241Cu. In. l6 GAS OHV Naturally Aspirated
1996
Jeep
Grand Cherokee
Limited Sport Utility 4-Door 4.0L 242Cu. In. l6 GAS OHV Naturally Aspirated
1995
Jeep
Cherokee
Country Sport Utility 4-Door 4.0L 242Cu. In. l6 GAS OHV Naturally Aspirated
1995
Jeep
Cherokee
SE Sport Utility 2-Door 4.0L 242Cu. In. l6 GAS OHV Naturally Aspirated
1995
Jeep
Cherokee
SE Sport Utility 4-Door 4.0L 242Cu. In. l6 GAS OHV Naturally Aspirated
1995
Jeep
Cherokee
Sport Sport Utility 2-Door 4.0L 242Cu. In. l6 GAS OHV Naturally Aspirated
1995
Jeep
Cherokee
Sport Sport Utility 4-Door 4.0L 242Cu. In. l6 GAS OHV Naturally Aspirated
1995
Jeep
Grand Cherokee
Laredo Sport Utility 4-Door 4.0L 242Cu. In. l6 GAS OHV Naturally Aspirated
1995
Jeep
Grand Cherokee
Limited Sport Utility 4-Door 4.0L 242Cu. In. l6 GAS OHV Naturally Aspirated
1995
Jeep
Grand Cherokee
Orvis Sport Utility 4-Door 4.0L 242Cu. In. l6 GAS OHV Naturally Aspirated
1995
Jeep
Grand Cherokee
SE Sport Utility 4-Door 4.0L 242Cu. In. l6 GAS OHV Naturally Aspirated
1995
Jeep
Wrangler
Base Sport Utility 2-Door 2.5L 2466CC 150Cu. In. l4 GAS OHV Naturally Aspirated
1995
Jeep
Wrangler
Rio Grande Sport Utility 2-Door 2.5L 150Cu. In. l4 GAS OHV Naturally Aspirated
1995
Jeep
Wrangler
Sahara Sport Utility 2-Door 4.0L 242Cu. In. l6 GAS OHV Naturally Aspirated
1995
Jeep
Wrangler
SE Sport Utility 2-Door 4.0L 242Cu. In. l6 GAS OHV Naturally Aspirated
1994
Jeep
Cherokee
Country Sport Utility 2-Door 4.0L 242Cu. In. l6 GAS OHV Naturally Aspirated
1994
Jeep
Cherokee
Country Sport Utility 4-Door 4.0L 242Cu. In. l6 GAS OHV Naturally Aspirated
1994
Jeep
Cherokee
SE Sport Utility 2-Door 4.0L 242Cu. In. l6 GAS OHV Naturally Aspirated
1994
Jeep
Cherokee
SE Sport Utility 4-Door 4.0L 242Cu. In. l6 GAS OHV Naturally Aspirated
1994
Jeep
Cherokee
Sport Sport Utility 2-Door 4.0L 242Cu. In. l6 GAS OHV Naturally Aspirated
1994
Jeep
Cherokee
Sport Sport Utility 4-Door 4.0L 242Cu. In. l6 GAS OHV Naturally Aspirated
1994
Jeep
Grand Cherokee
Laredo Sport Utility 4-Door 4.0L 242Cu. In. l6 GAS OHV Naturally Aspirated
1994
Jeep
Grand Cherokee
Limited Sport Utility 4-Door 4.0L 242Cu. In. l6 GAS OHV Naturally Aspirated
1994
Jeep
Grand Cherokee
SE Sport Utility 4-Door 4.0L 242Cu. In. l6 GAS OHV Naturally Aspirated
1994
Jeep
Wrangler
Renegade Sport Utility 2-Door 4.0L 242Cu. In. l6 GAS OHV Naturally Aspirated
1994
Jeep
Wrangler
Sahara Sport Utility 2-Door 4.0L 242Cu. In. l6 GAS OHV Naturally Aspirated
1994
Jeep
Wrangler
SE Sport Utility 2-Door 4.0L 242Cu. In. l6 GAS OHV Naturally Aspirated
1993
Jeep
Cherokee
Base Sport Utility 2-Door 4.0L 242Cu. In. l6 GAS OHV Naturally Aspirated
1993
Jeep
Cherokee
Base Sport Utility 4-Door 4.0L 242Cu. In. l6 GAS OHV Naturally Aspirated
1993
Jeep
Cherokee
Country Sport Utility 2-Door 4.0L 242Cu. In. l6 GAS OHV Naturally Aspirated
1993
Jeep
Cherokee
Country Sport Utility 4-Door 4.0L 242Cu. In. l6 GAS OHV Naturally Aspirated
1993
Jeep
Cherokee
Sport Sport Utility 2-Door 4.0L 242Cu. In. l6 GAS OHV Naturally Aspirated
1993
Jeep
Cherokee
Sport Sport Utility 4-Door 4.0L 242Cu. In. l6 GAS OHV Naturally Aspirated
1993
Jeep
Grand Cherokee
Base Sport Utility 4-Door 4.0L 242Cu. In. l6 GAS OHV Naturally Aspirated
1993
Jeep
Grand Cherokee
Laredo Sport Utility 4-Door 4.0L 242Cu. In. l6 GAS OHV Naturally Aspirated
1993
Jeep
Grand Cherokee
Limited Sport Utility 4-Door 4.0L 242Cu. In. l6 GAS OHV Naturally Aspirated
1993
Jeep
Grand Cherokee
SE Sport Utility 4-Door 4.0L 242Cu. In. l6 GAS OHV Naturally Aspirated
1993
Jeep
Wrangler
Base Sport Utility 2-Door 4.0L 242Cu. In. l6 GAS OHV Naturally Aspirated
1993
Jeep
Wrangler
Renegade Sport Utility 2-Door 4.0L 242Cu. In. l6 GAS OHV Naturally Aspirated
1993
Jeep
Wrangler
Sahara Sport Utility 2-Door 4.0L 242Cu. In. l6 GAS OHV Naturally Aspirated
1992
Jeep
Cherokee
Base Sport Utility 2-Door 4.0L 242Cu. In. l6 GAS OHV Naturally Aspirated
1992
Jeep
Cherokee
Base Sport Utility 4-Door 4.0L 242Cu. In. l6 GAS OHV Naturally Aspirated
1992
Jeep
Cherokee
Briarwood Sport Utility 4-Door 4.0L 242Cu. In. l6 GAS OHV Naturally Aspirated
1992
Jeep
Cherokee
Laredo Sport Utility 2-Door 4.0L 242Cu. In. l6 GAS OHV Naturally Aspirated
1992
Jeep
Cherokee
Laredo Sport Utility 4-Door 4.0L 242Cu. In. l6 GAS OHV Naturally Aspirated
1992
Jeep
Cherokee
Limited Sport Utility 4-Door 4.0L 242Cu. In. l6 GAS OHV Naturally Aspirated
1992
Jeep
Cherokee
Sport Sport Utility 2-Door 4.0L 242Cu. In. l6 GAS OHV Naturally Aspirated
1992
Jeep
Cherokee
Sport Sport Utility 4-Door 4.0L 242Cu. In. l6 GAS OHV Naturally Aspirated
1992
Jeep
Comanche
Base Standard Cab Pickup 2-Door 4.0L 242Cu. In. l6 GAS OHV Naturally Aspirated
1992
Jeep
Comanche
Eliminator Standard Cab Pickup 2-Door 4.0L 242Cu. In. l6 GAS OHV Naturally Aspirated
1992
Jeep
Comanche
Pioneer Standard Cab Pickup 2-Door 4.0L 242Cu. In. l6 GAS OHV Naturally Aspirated
1992
Jeep
Wrangler
Base Sport Utility 2-Door 4.0L 242Cu. In. l6 GAS OHV Naturally Aspirated
1992
Jeep
Wrangler
Islander Sport Utility 2-Door 4.0L 242Cu. In. l6 GAS OHV Naturally Aspirated
1992
Jeep
Wrangler
Sahara Sport Utility 2-Door 4.0L 242Cu. In. l6 GAS OHV Naturally Aspirated
1991
Jeep
Cherokee
Base Sport Utility 2-Door 4.0L 242Cu. In. l6 GAS OHV Naturally Aspirated
1991
Jeep
Cherokee
Base Sport Utility 4-Door 4.0L 242Cu. In. l6 GAS OHV Naturally Aspirated
1991
Jeep
Cherokee
Briarwood Sport Utility 4-Door 4.0L 242Cu. In. l6 GAS OHV Naturally Aspirated
1991
Jeep
Cherokee
Laredo Sport Utility 2-Door 4.0L 242Cu. In. l6 GAS OHV Naturally Aspirated
1991
Jeep
Cherokee
Laredo Sport Utility 4-Door 4.0L 242Cu. In. l6 GAS OHV Naturally Aspirated
1991
Jeep
Cherokee
Limited Sport Utility 4-Door 4.0L 242Cu. In. l6 GAS OHV Naturally Aspirated
1991
Jeep
Cherokee
Sport Sport Utility 2-Door 4.0L 242Cu. In. l6 GAS OHV Naturally Aspirated
1991
Jeep
Cherokee
Sport Sport Utility 4-Door 4.0L 242Cu. In. l6 GAS OHV Naturally Aspirated
1991
Jeep
Comanche
Base Standard Cab Pickup 2-Door 2.5L 150Cu. In. l4 GAS OHV Naturally Aspirated
1991
Jeep
Comanche
Base Standard Cab Pickup 2-Door 4.0L 242Cu. In. l6 GAS OHV Naturally Aspirated
1991
Jeep
Comanche
Eliminator Standard Cab Pickup 2-Door 4.0L 242Cu. In. l6 GAS OHV Naturally Aspirated
1991
Jeep
Comanche
Pioneer Standard Cab Pickup 2-Door 4.0L 242Cu. In. l6 GAS OHV Naturally Aspirated
1991
Jeep
Wrangler
Base Sport Utility 2-Door 4.0L 242Cu. In. l6 GAS OHV Naturally Aspirated
1991
Jeep
Wrangler
Islander Sport Utility 2-Door 4.0L 242Cu. In. l6 GAS OHV Naturally Aspirated
1991
Jeep
Wrangler
Renegade Sport Utility 2-Door 4.0L 242Cu. In. l6 GAS OHV Naturally Aspirated
1991
Jeep
Wrangler
Sahara Sport Utility 2-Door 4.0L 242Cu. In. l6 GAS OHV Naturally Aspirated